ROOM RATES (2019 – 2020)
Except for confirmed room rates, we reserve the right to change our prices. In case of group booking ask for our unique offer and conditions! Please check our prices by selecting the appropriate period!
– +2* meaning: couch  in the living room can be converted into a full-size double bed for 2 persons.
– +1 person with guest bed** meaning: extra bed can be accommodated in this apartment, the price of the extra person is the same as the price of a child in case of direct request.
Explanation of the name of the apartments:
Studio: one-room apartment
Studio Extra: partially barrier-free one-room apartment
Superior Studio: larger one-room apartment
Classic Apartment: there is a separate bedroom in the apartment
Superior Classic Apartment: larger apartment with separate bedroom
Duplex Apartment: there are two separate bedrooms in the apartment
Child discount:
If you contact us directly by email, we can provide a child discount. A child discount is available if the child is sharing an apartment with at least one adult. In this case, the price per person per adult is proportionally calculated from the total number of occupants in the apartment and the price per child per child is shown in the table below.
under 4 years: free of charge – baby cot available on request
(please indicate in advance)

aged 4 years – under 14 years: see table

above 14 years: we charge full price
pre and off-season
high season
peak season
low season
01.12.2020. – 23.12.2020.
07.01.2021. – 14.01.2021.
16.03.2021. – 05.04.2021.
21.05.2021. – 30.06.2021.

01.09.2021. – 03.10.2021.

15.01.2021. – 15.03.2021.
01.07.2021. – 31.08.2021.
24.12.2020. – 06.01.2021.
06.04.2021. – 20.05.2021.
04.10.2021. – 30.11.2021.
22,00 €
26,00 €
34,00 €
20,00 €
Discount for longer stays
for a minimum stay of 4 nights -5% of the total price
for a minimum stay of 7 nights -10% of the total price
Surcharges
Half board
Our apartment house deals exclusively with accommodation, half board is provided by other service providers on request or at a restaurant directly adjacent to the apartment house, against payment directly to that particular service provider, but we will be happy to book your meal upon requesting it in e-mail.
Landcafé
Hungarian owner with Hungarian and international dishes
3-4 minutes from the Apartmenthaus
half board wide variety breakfast buffet and menu dinner (dinner with 3 course menu: soup, main course, dessert)
breakfast only: 6,00 €/person/day
(children under 12: 5,00 €/person/day)
breakfast and dinner: 16,00 €/person/day
(children under 12: 14,00 €/person/day)
dinner only: 12,50 €/person/day
(children under 12: 11,00 €/person/day)
Murtalerhof
traditional Austrian restaurant
in front of the Apartmenthaus
breakfast only: 9,50 €/person/day
breakfast and dinner: 22,50 €/person/day
(children under 12: 16,50 €/person/day)
dinner only: 14,50 €/person/day
(children under 12: 9,50 €/person/day)
Pet
Pets are allowed upon request and at an additional cost in the following rooms: Zimmer 1. – Emerald, Zimmer 2. – Hematite
Sauna in Murtalerhof
10,50 €/person/time + extra 2,00 € / towels and robes per piece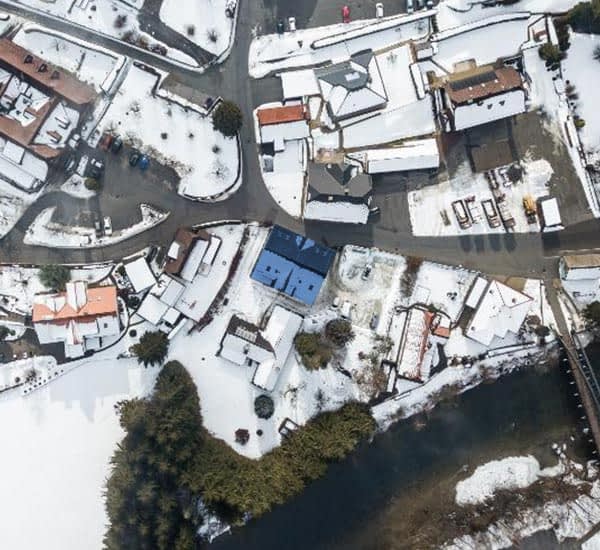 Surcharge for extension of stay
afternoon extension: 15,00 €/Apartment (Upon request, subject to availability, in agreement with the landlord, if the apartment is left by 17:00. If you do not leave the apartment by 17:00, you will be charged twice the price of a full night based on your previous booking.)
night extension: upon request, subject to availability, in agreement with the landlord, a full night's stay will be charged based on your previous booking
One night surcharge
There is a 15-25% surcharge for one night bookings.
Room services
The following is a list of general services for our rooms. Read more on the room subpages.
Bathroom (hairdryer, towels), toilet, fitted kitchenette (fridge, 2-plate induction hob with cutlery, microwave, kettle, coffee maker, toaster, other kitchen equipment), bedding, cleaning tools

Cleaning for stays longer than 7 days or after departure
Operating with Smart System

Free internet (WiFi) use throughout the apartment house

Free closed parking space

Ski storage, ski boot dryer, ski rack

Common areas (playroom, wine cellar, barn room)
Other informations
Our prices include VAT. The tourist tax for guests over 15 years of age is 1,5 €/person/night, which is not included in the room rates above.
Our prices are valid for a minimum stay of 2 nights and only a limited number of rooms are available. There is a 15% surcharge for bookings of 1 night. Minimum 4 nights bookings in peak season. In our apartment house only studios can be booked for 1 person; Studio Extra can be booked only for disabled person for 1 person.
Deposit:
Deposit amount: 100 € / reservation (pet fee: 50 € / reservation)
The price of the room does not include the deposit, which the guest is required to deposit in advance, and the total or partial release or non-release of the deposit will be done after the check after the departure, based on possible damage to the apartment or apartment house. If the value of the damage is not covered by the security, we reserve the right to enforce the remainder of the damage.
Cancellation policy
until 30 days before arrival: no penalty
from 29 until 7 days before arrival: 50% of the ordered service
In case of cancellation or cancellation within 7 days 100% of the ordered service will be charged as penalty
Otherwise, the terms and conditions are governed by the terms of AGBH 2006, which is available at the following website.
Payment terms:
After a booking confirmation please pay the full amount by bank transfer or credit card payment via TMRW APP and secure the deposit within the stated deadline.
Reservation: Reservation is made through our smart system after downloading the application through the application or our website.
Check-In: On the arrival day from 15.00 pm.
Check-Out: Rooms must be left by 11:00 am on the day of departure. Extended stays – subject to prior arrangement, subject to hotel traffic – are available at an additional cost.